Nous sommes au courant pour les messages privés des jolies demoiselles. L'équipe de modération s'en est occupé. Merci de ne plus signaler les messages.
×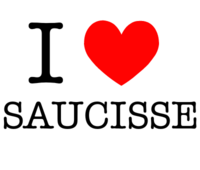 About This Club
Ici on aime la bonne grosse saucisse 100% pur porc !
---
What's new in this club

https://9gag.com/gag/aOrgBAD

amd_maniac

joined the club

Shadow Star

joined the club

Banguefu

joined the club

http://www.estrablin.fr/mode-texte/en/evenement/144299/matinee-saucisses-chaton-footballeur

until

http://mondialdusaucisson.com/

Du coup voilà ce qu'on m'a recommandé :

oui c'est bien le cas apparemment Alors qu'ils ont juste aidé ces petits cochons à accomplir leur destiné, finir en charcuterie dans nos assiettes

Ils n'auraient jamais du communiquer là dessus, les vegans vont leur tomber dessus

Moi je trouve que c'est vraiment une très bonne récompense qu'ils ont offert aux pompiers ! http://www.republicain-lorrain.fr/france-monde/2017/08/23/des-cochons-sauves-par-des-pompiers-finissent-sur-leur-barbecue [edit : j'ai renommé le topic pour avoir un endroit où balancer les liens vers les différentes news qui traitent de saucisses à travers le monde]

El_muncho

joined the club

Silences

joined the club

Kenshin83

joined the club

gogoal

joined the club

latlanh

joined the club

Exosol

joined the club

Bamaury

joined the club

wawadou

joined the club

Moi je préfère la saucisse à la perche, si possible de coche !